EMERGING LEADERS

UNITED
CHANGEMAKERS OF OUR COMMUNITY
THE NEXT GENERATION OF TRAILBLAZERS
Emerging Leaders are an inspiring group of young people under the age of 40 who each make annual contributions of $365 or more to their community through United Way of the Chattahoochee Valley. This group gathers throughout the year for leadership opportunities with other changemakers. Their annual event, The Great Chatt, allows attendees to have the opportunity to meet and deepen connections with notable community leaders through small group discussion around the dinner table.
Together, we inspire and support one another to make meaningful change in the Chattahoochee Valley.
ELU SCHOL

ARSHIP

Emerging Leaders United awards an annual scholarship to a graduating high school senior within our ten-county service area, making a lasting impact on students and their families. ELU is a great way to get involved with your community and network with like-minded peers.
"As a recipient of the ELU Scholarship, having a personal connection to United Way has truly helped me get adjusted to college. Especially when people are from where you're from and you know that they're supporting you."
MEMBER SPOTLIGHT: ALEX HARRISON
"My mom instilled in me from childhood that you always give back and help others. One of my favorite things of being in ELU has been working alongside like-minded, quality people who also want the best for the community and have a heart for service."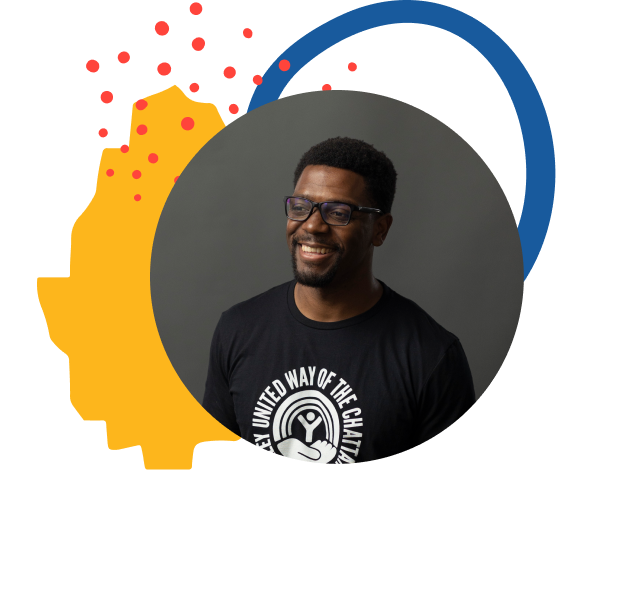 STAY CONNECTED
Emerging Leaders are the next generation of trailblazers. Guided by passion, they dedicate their time and talents to service, education, and leadership.
UPCOMING EVENTS
Don't miss out on our fun events!
September 12 – United Way Kickoff
September 28 – Happy Hour with the Campaign Chair
November 9 – The Great Chatt
JOIN A GIVING GROUP
Emerging Leaders United
For young professionals committed to the greater good.
Leadership Circle
Members of the Leadership Circle inspire hope.
Tocqueville Society
Members support our annual campaign at the highest level.
Women United
Join a team of women dedicated to making a difference.
Legacy sOciety
Members partner with the United Way to create long-term change.