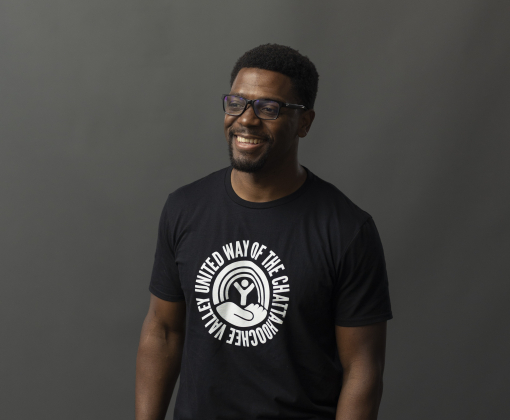 Emerging Leaders United Spotlight
After making financial contributions to United Way through his workplace campaign, Alex joined the Leadership Circle Step-Up Program, which automatically qualified him as a member of Emerging Leaders United.
Emerging Leaders are an inspiring group of young people under the age of 40 who make annual contributions of $365 or more to their community through United Way of the Chattahoochee Valley. This group gathers throughout the year for leadership opportunities with other changemakers. Guided by passion, Emerging Leaders dedicate their time and talents to service, education, and leadership.
Originally from Lagrange, Georgia, Alex Harrison grew up in Harris County and moved to Marietta for college. After graduating with a degree in business administration from Kennesaw State University, Alex moved back to Columbus, Georgia to accept a job at TSYS, where he is currently employed as a program analyst.
"My mom instilled in me from childhood that you always give back and help others. The first time I remember being in a service role was in the 5th grade as a peer helper. In middle and high school, I was a member of the Junior Beta and Beta clubs and honor societies, where I volunteered at different community agencies, like Habitat for Humanity. It always feels good to give back, even if it's just your time. And my favorite part of any volunteer service project is the opportunity to meet the people we're serving. Experiencing their gratitude is one of the most rewarding parts."
"Since I'm not originally from Columbus, one of my favorite things about ELU has been meeting new people… Especially knowing that you're working alongside like-minded, quality people who also want the best for the community and have a heart for service."
After participating in various events and projects, Alex wanted to deepen his involvement with ELU. Alex now serves on the ELU steering committee where he feels like he can make an even greater impact.
If you are interested in learning more about ELU or are ready to join Alex and other young changemakers in our community, reach out to us!