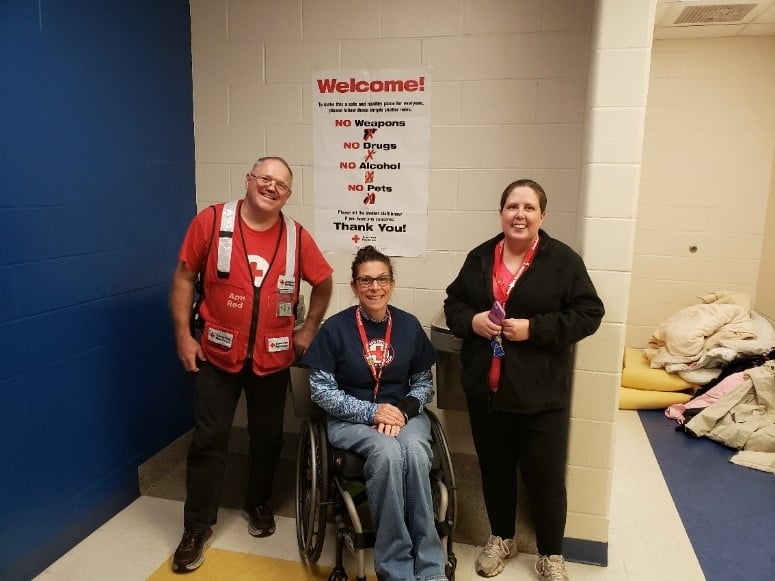 In March 2019, multiple tornadoes moved through the Chattahoochee Valley area and affected lives in Alabama and Georgia. Organizations like American Red Cross of West Central Georgia respond in the face of disaster. They immediately jumped into action to assist those who were affected in Talbot, Harris and Muscogee Counties. Across these counties, 42 homes received major damage or were destroyed.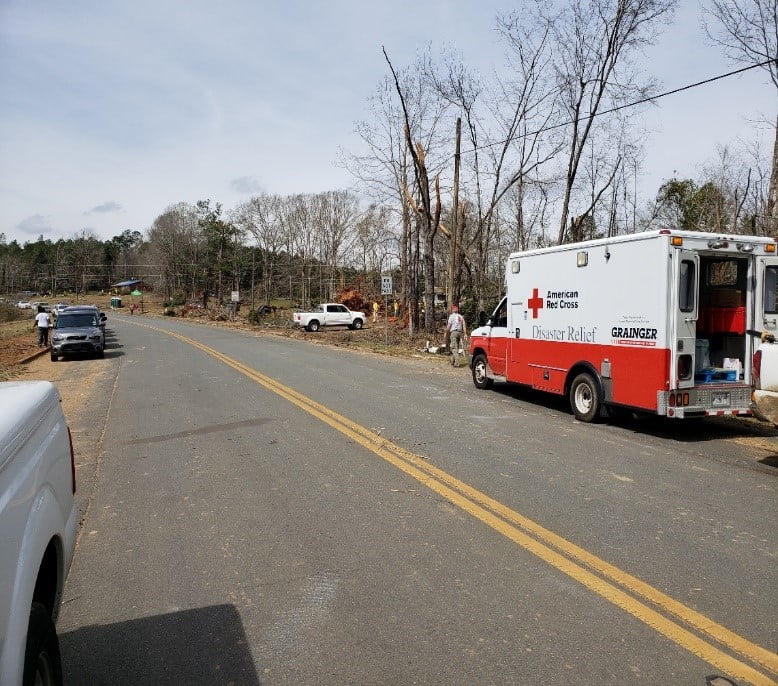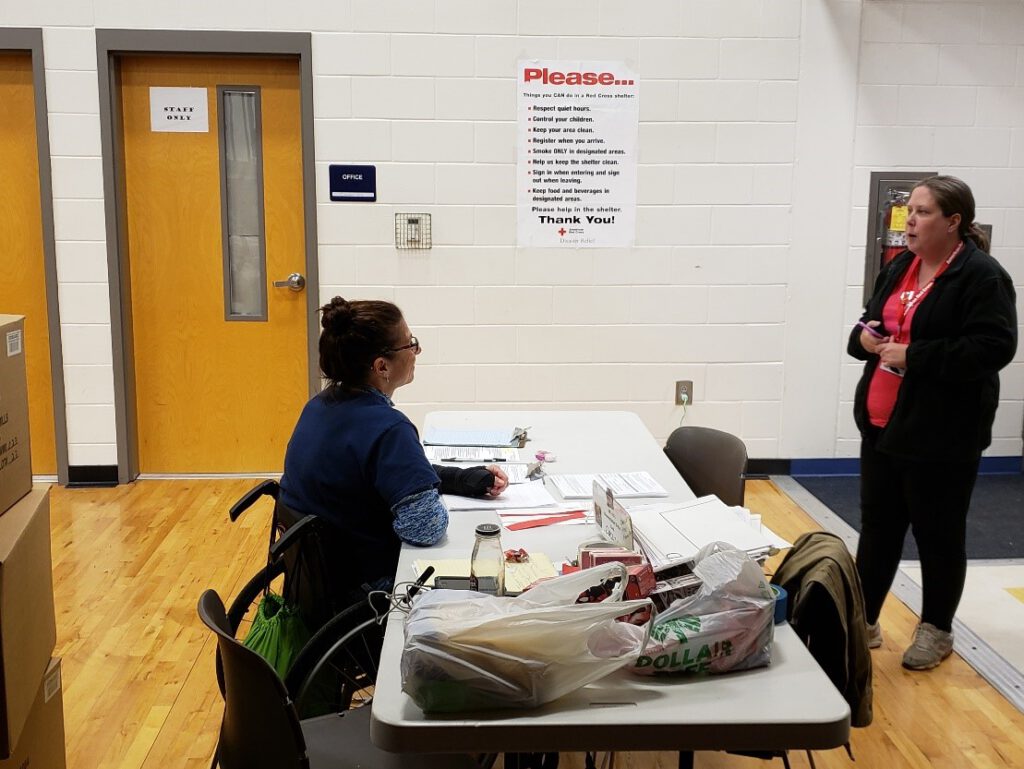 American Red Cross collaborated with Feeding the Valley Food Bank and The Salvation Army of Columbus, Georgia to feed residents affected by the disaster. Feeding the Valley Food Bank and The Salvation Army donated cooked meals for the American Red Cross's mobile feeding units, which fed residents of the Talbot County shelter. The shelter itself became a go-to meal spot for not only the shelter's residents but for hungry workers as they toiled around the clock to restore power, clean up debris and make roads passable. Through this collaboration, these three agencies served 1,320 meals to residents of Harris and Talbot Counties during a time of disaster.
United Way of the Chattahoochee Valley knows what it means to collaborate. We partner with local agencies, companies, organizations and schools so that we can make the greatest impact. Change Doesn't Happen Alone. #UWCHANGE
See all of our Community Partners and the programs that we fund here.
Featured image caption: American Red Cross Disaster Cycle Services volunteers served residents at the Red Cross shelter located at Central High School in Talbotton, Georgia. | American Red Cross Disaster Cycle Services volunteers (left to right): Dennis McClung and Tammy Bentley, and Disaster Mental Health volunteer (far right): Andrea Blackwell