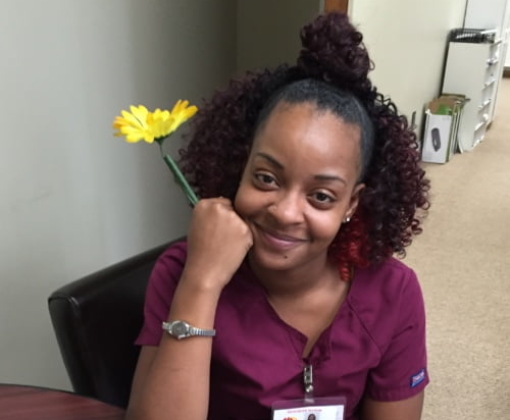 Dywana and her five children suffered domestic violence at the hands of Dywana's boyfriend for years. She called for help from domestic violence shelters several times throughout the years, but her family always talked her out of receiving services.
One night, Dywana's boyfriend beat her badly. With a bruised face and swollen lip the following morning, she took her children to Enrichment Services for the day. Barely able to move around, she felt embarrassed about the way she looked. The staff at Enrichment Services encouraged her to call Hope Harbour, a domestic violence shelter funded by United Way of the Chattahoochee Valley.
Ready for the violence to stop, Dywana made that phone call – marking her first step toward freedom for herself and her five children.
During the first meeting at the Community Outreach Program with Hope Harbour, Dywana informed Hope Harbour of her immediate needs. Hope Harbour helped her search for new housing, safely away from her abuser.
Dywana and her children live happily in their new home. Her children run and play in the spacious area of her new home. The quiet and secluded neighborhood gives Dywana the peace of mind that she craved for so long. She sleeps soundly throughout the night with no fears of her abuser coming to her new home.
Dywana overcame her past experiences through counseling made possible by United Way donors. With her newfound freedom, she enrolled in a CNA program, took her board exams and continues to work toward a stable future for herself and her children.
Help Heal and Keep Families Safe By Giving To United Way.
Help Create Change
Your gift helps people in our community live better lives.
Give Hope