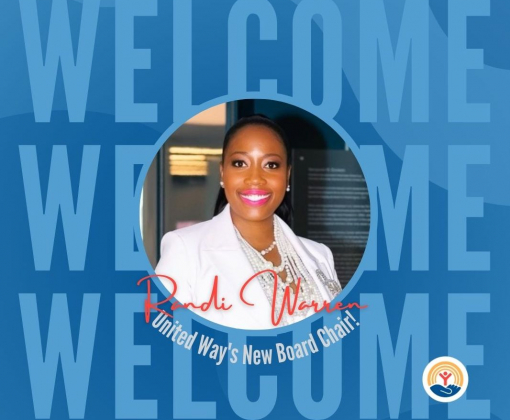 We are honored to welcome Randi Warren as the new United Way Board Chair. Randi is a long-time advocate of United Way and our community.
Randi says, "My exposure to United Way started with my mother, Linda A. Warren. She joined United Way of Macon and Bibb County as the Planning, Allocations, and Community Director.
Today, I'm able to live out my mother's legacy as the Board Chair for United Way of the Chattahoochee Valley, which is an incredible organization, dedicated to making a positive impact in our community.
United Way's mission of creating lasting change and empowering individuals and families aligns perfectly with my personal values and aspirations. I am deeply committed to championing initiatives that address the evolving needs of our community, fostering collaboration among stakeholders, and driving innovative solutions to build a brighter future for all."
We share Randi's commitment to our community and look forward to a wonderful season ahead!

Randi is currently Corporate Counsel at Aflac.