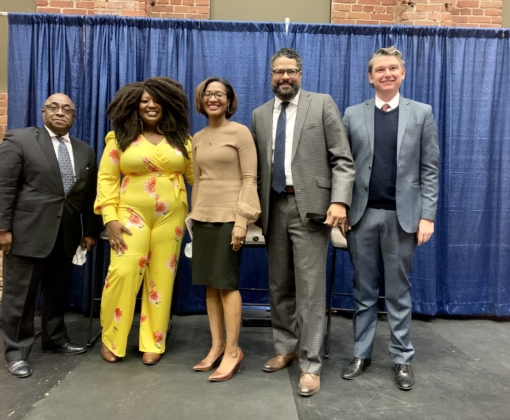 By Ben Moser
President & CEO, United Way of the Chattahoochee Valley
United Way of the Chattahoochee Valley strives to be a model of diversity and inclusion. We believe it takes a diverse group of partners to find solutions to complex issues. Our Board, staff, and volunteers reflect the many faces, cultures, and walks of life that make up our community. For over 400 years, African Americans and other minorities have faced systemic barriers to success. Because of these historical inequities—which still persist today—we are committed to helping people of color have equal access to a good education, quality healthcare, and financial stability.
On February 10, we held our second annual panel discussion with Black leaders in the Chattahoochee Valley. This year's panelists were:  Pastor Carlos Coleman – New Birth Outreach Church, Sherricka Day – Community Advocate, Rev. Dr. J.H. Flakes III – Fourth Street Missionary Baptist Church, and Geniece Granville – Davis Broadcasting Incorporated. Thank you to all the panelist for a thought-provoking discussion. Some of the topics discussed were: the contributions of Black Americans to the nation, the Black wealth gap, and Black health outcomes related to the pandemic. United Way celebrates Black History not just for the month of February, but all year long.