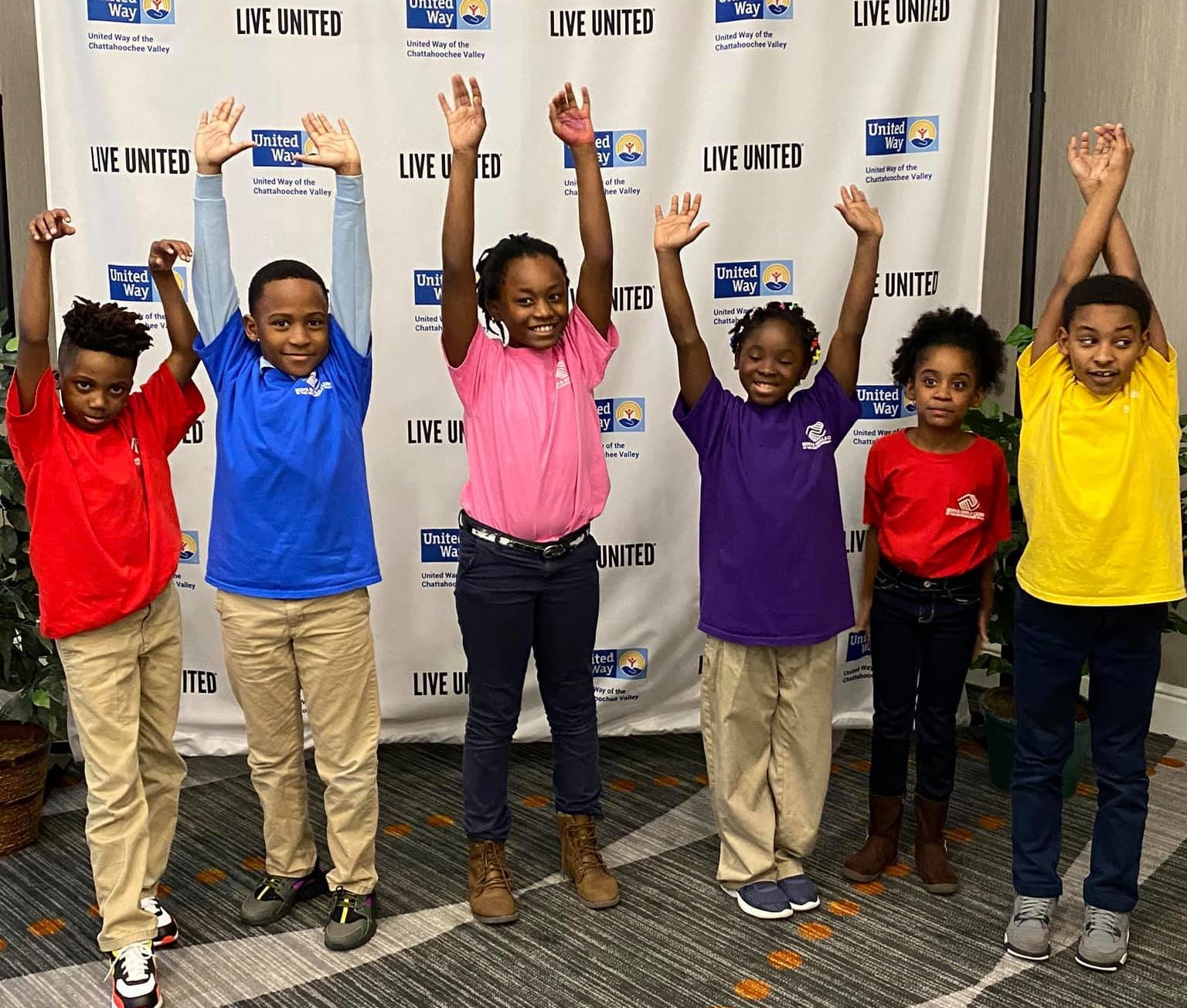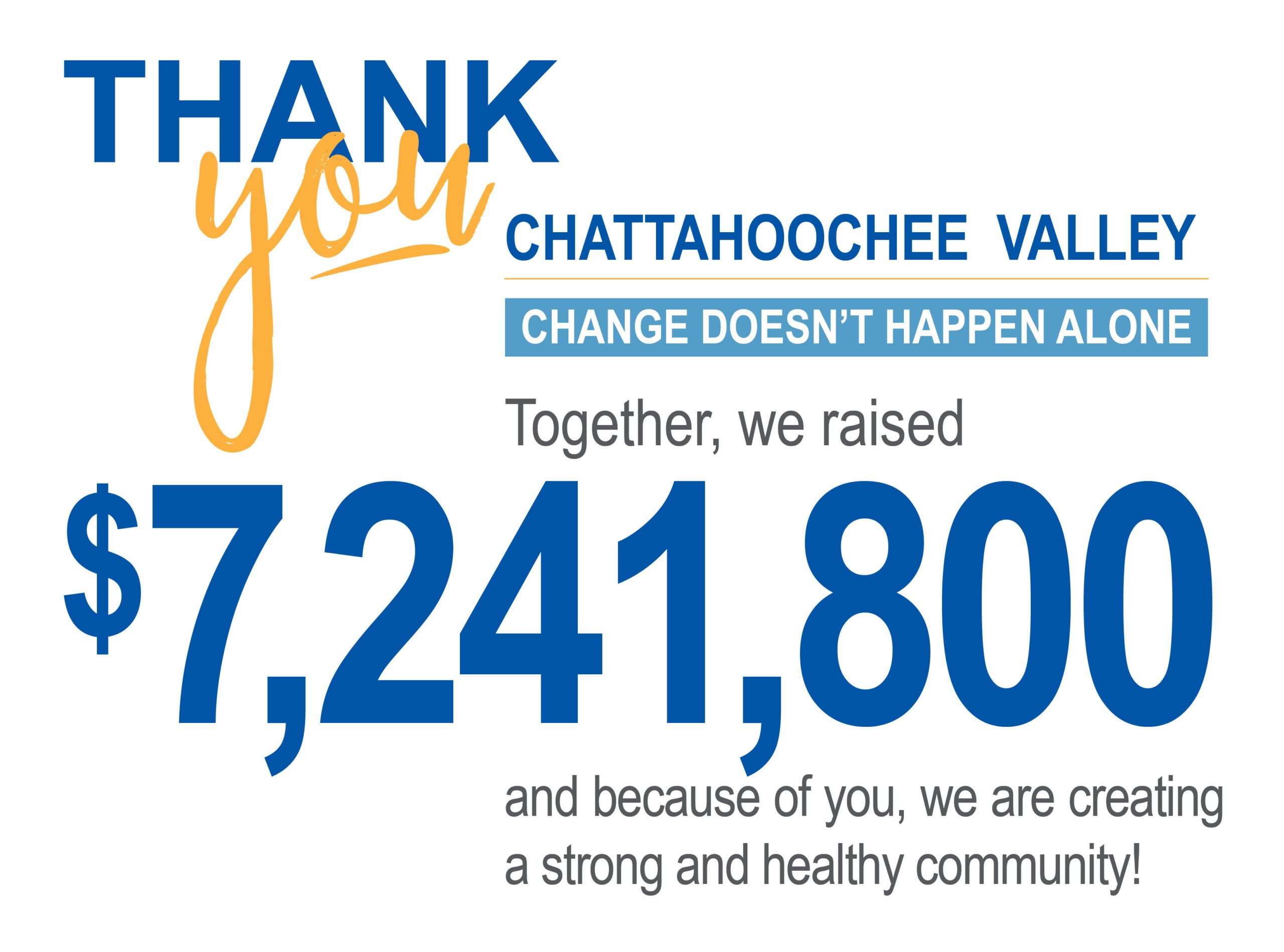 Raising over 7.2 million dollars and far exceeding our goal shows what is possible when an entire community works together. This has been an amazing effort by hundreds of partners and volunteers along with over 15,000 donors- all working together collectively to ensure that everyone in the Chattahoochee Valley is cared for and supported.


President and COO of Synovus Kevin Blair, 2019 United Way Campaign Chair.
Gwen Ruff, Senior Vice President of Strategic Planning and Employee Services for Columbus Water Works, was introduced as the 2020 United Way Campaign Chair.
---
Media Coverage: Columbus CEO | WLTZ | WRBL | WTVM
---
Annual awards were presented to the following individuals and companies:
Rising Star Awards: Gildan, Harris County School District
Corporate Partner of the Year: Robinson, Grimes & Company, P.C., Alabama Power Company, Flournoy Companies
Chairman's Award of Excellence: Russell County Sheriff's Office
President's Award: Columbus Consolidated Government
Million Dollar Corporate Sponsor: TSYS, A Global Payments Company
"Women Helping Women" Volunteer Award: Wendi Jenkins
D. Abbott Turner Volunteer Award: Wade Burford
Chris Rogers Youth Volunteer Award: Andy De Rojas
Comeback Kick Award: The Housing Authority of Columbus, Georgia
LIVE UNITED Spirit Award: Aflac
Hope Isn't a One Man Band: WTVM, WRBL, WLTZ, The Ledger-Enquirer, PMB Broadcasting, CTV Beam
---
Thank you to our volunteers. We appreciate your time and generosity. Together, we are making change happen.
This campaign would not have been a success without our Employee Campaign Coordinators and their committees. Thank you for your hard work and dedication. 
Columbus
Campaign Cabinet
Teresa Abell
Meghan Blackmon
Kevin Blair
Wade Burford
Alina Chalkley
Jerry Coleman
Ron Daniel
Alison Dowe
Thomas Gristina
Pace Halter
Dr. Brett Helton
Kevin Johnson
Allan Kamensky
Christi Pennington
Len Sexton
Will Thompson
Johnson Trawick
Dr. David White
East Alabama Campaign Cabinet
Pastor Noble Williams
Billy Benton
Dr. Lana Atchley
Sgt. Jacob Williams
Brad Strickland
Teresa Brown
Mandy  Hutchinson
Linda Finley
Cheryl Burns
Dr. Vivian Relf
Mayor EddieLowe
Loaned Executives
Kenna Arrington
Passionettia Brown
Wade Burford
Cpt. Glenda Hall
Tricia Jeffcoat
Ashley Lee
Shane McDougall
Kari McWhorter
Savonne Monell
Kevin Peoples
Roy Sharpe
Kayla Waltman
Suzanne Widenhouse
---