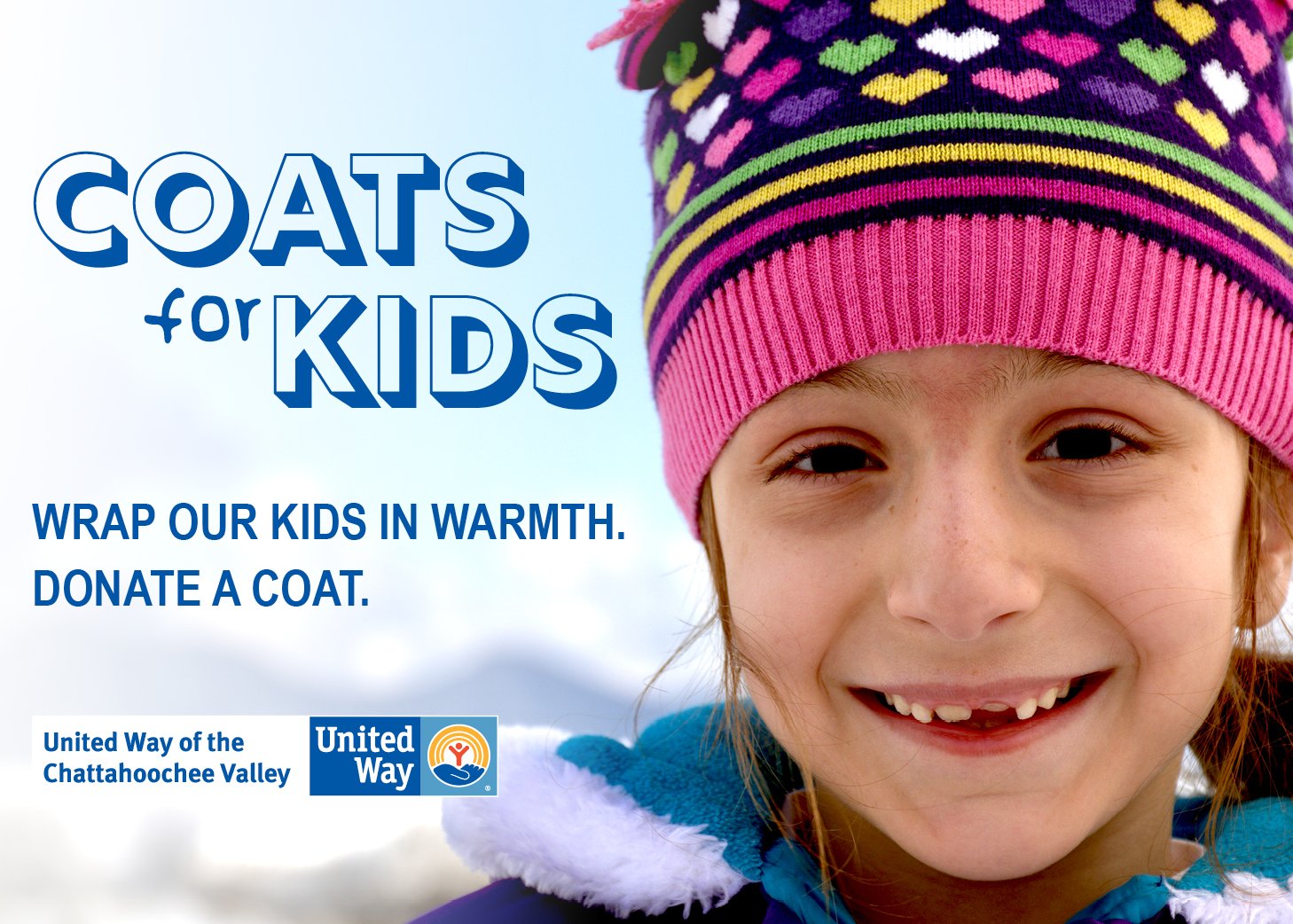 Coats for Kids UPDATE –
You did it! Coats for Kids was a success! We are wrapping children in warmth. Thank you to ALL who donated.
We delivered
125 coats
35 gloves
11 hats
5 scarves
200 pairs of socks
9 blankets.
Special thanks to Piedmont Columbus Regional, Thayer Company, Synovus, Girls, Inc., Emerging Leaders United and Youth United for their support.   
---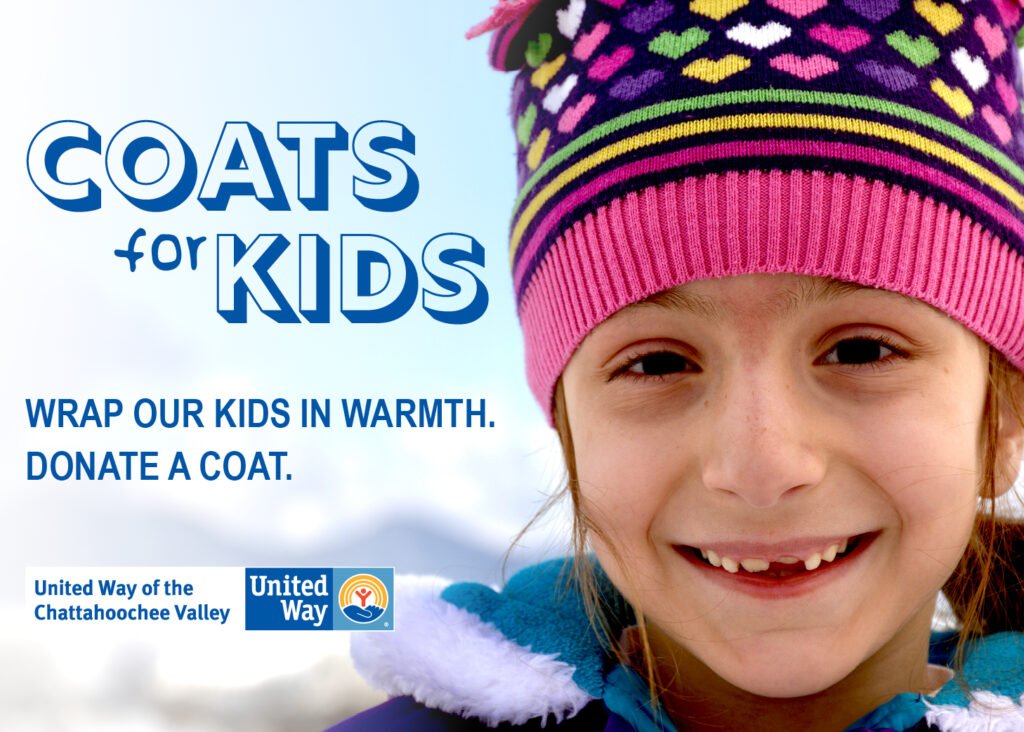 We need your help collecting coats for children in our community. Jacket donations for children from birth to grade 12 are greatly appreciated. We are accepting new coats at the United Way office from November 18 – December 6, 2019.

CHANGE DOESN'T HAPPEN ALONE.
Our families do all they can, and it hurts us to see our students coming to school with no jacket, the same dirty socks all week, no hat and oftentimes with remnants of the previous night's fire that the family slept around. Our school nurses wash clothes during the day … so that they can have the same dignity as others. We simply want to stand in the gap. It is more than our jobs; it is our purpose and pleasure to serve our community by nurturing our children.
We are simply asking that you help us to help our children.

Cassandra T. Porter
Director of Academic Achievement
Marion County Schools