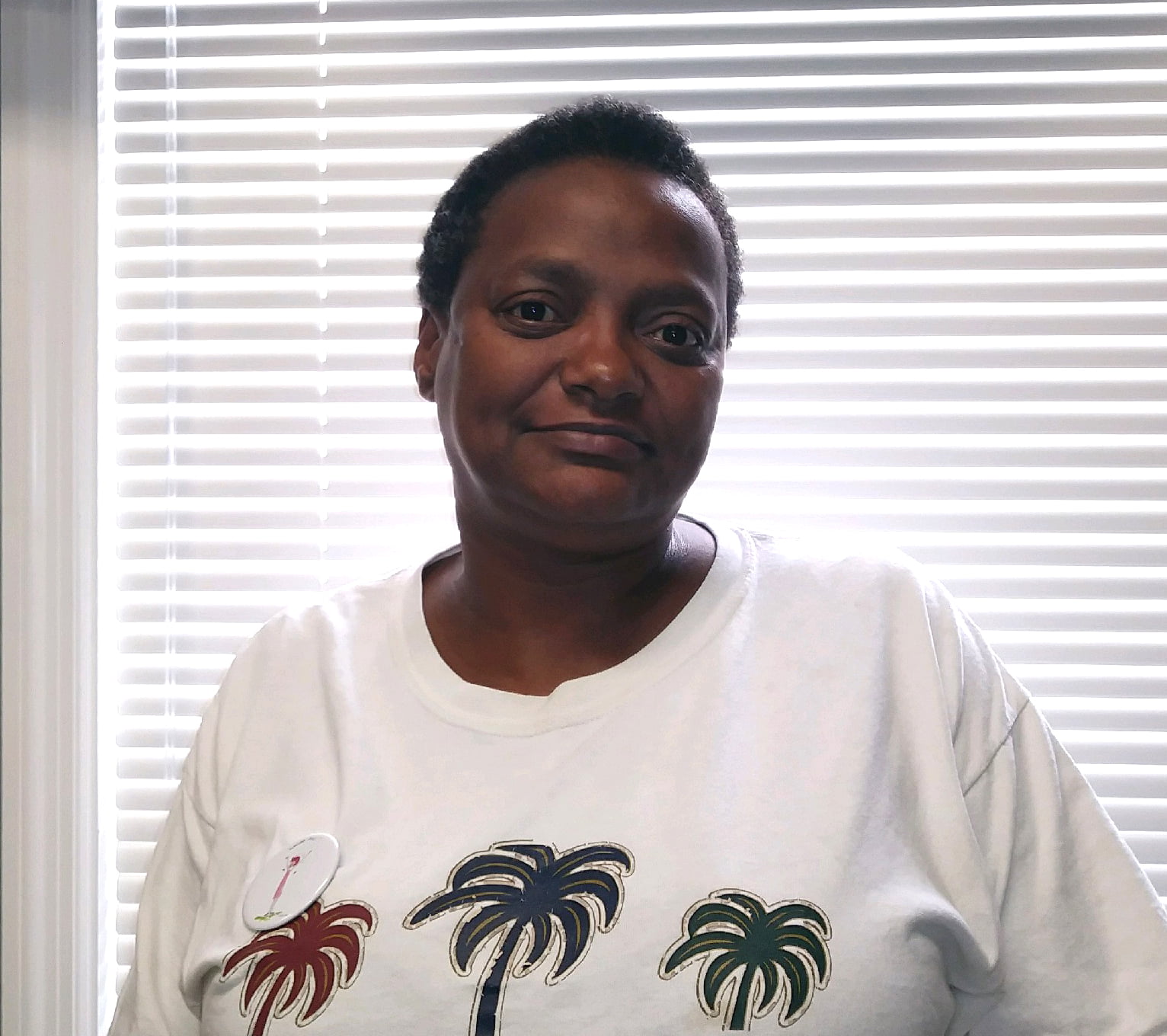 Hope Harbour is a United Way partner agency, with two programs funded by United Way. Timolin benefited from the United Way funded program Shelter & Services at Hope Harbour. Because of United Way, Timolin had a place to stay while recovering from domestic violence. This is Timolin's story:
Hello, my name is Timolin and I am a survivor of domestic violence.
I was in a relationship with my now ex-boyfriend for a couple of years. Things started out really nice, but soon the relationship turned bad. I started experiencing things like name calling, slaps to the face, kicking me when he was angry, and then full-out beatings. I always felt I should have left him when the abuse started, but instead I believed him every time he told me he would never do it again. One day, we started arguing and he left in a rage. He came back, shot up my house and killed my dog. He held a gun to my head and threatened to take my life.
I was scared that I was going to die. I tried over and over to talk him down and ask him to let me live. My neighbors heard everything and called the police. He left before the police got to my house. They put a warrant out for his arrest. I knew then that I had to get help – that I had to leave.
I spent a night with my neighbors and a night in the cold. I was hungry, homeless, scared and broke. I decided to call for a safe shelter and was connected to Hope Harbour. Hope Harbour immediately accepted me. I didn't have any money to get there and I didn't know anyone who could financially help me out. Hope Harbour purchased a bus ticket for me to come to Columbus. I worked with the advocate to make sure that I had a safe place to stay until the next morning when the bus was scheduled to leave.
I arrived at Hope Harbour on November 13, 2017. The staff was very nice and inviting and the other ladies in the shelter were very helpful. I was assigned to an advocate. She helped me set goals and think realistically about getting myself back on track. The goals that I set were to secure housing, get my medication and doctors in order, and the biggest goal for me, is to obtain my GED! I always dreamed of getting my GED, but my abuser would never allow me to do so. So with that being said, I am happy to say that I am now in the process of getting a safe affordable place to stay, I have found the proper medical treatments in Columbus and I have official started classes toward obtaining my GED!!!
I want to say this to the women of domestic violence – Get out and find somewhere safe, I did and it was not easy but worth it!
Thank you again to Hope Harbour and their amazing staff!
Help Women Like Timolin By Giving To United Way.