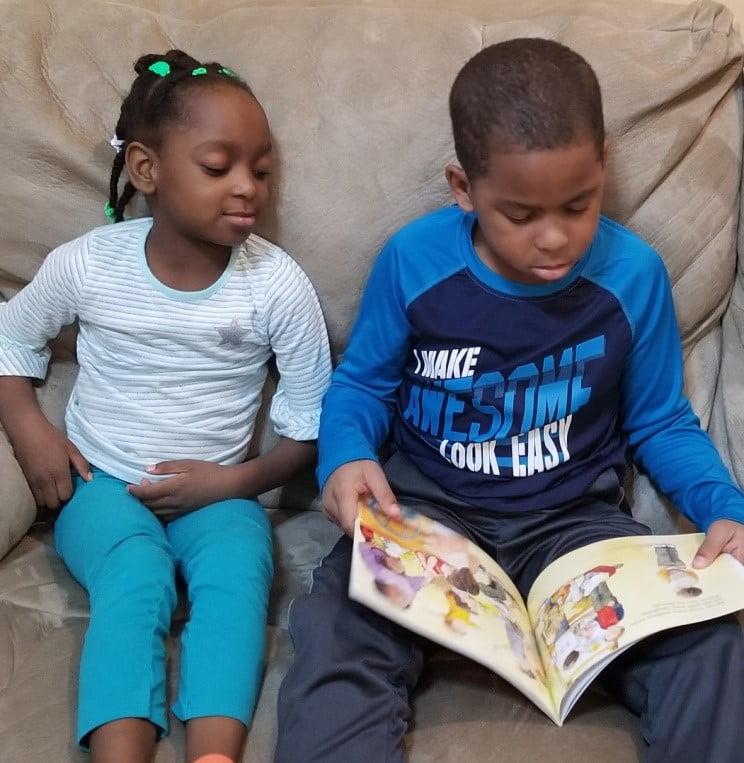 United Way Community Partner Ferst Readers of Muscogee County realizes the need to have strong partnerships in order to carry out their mission, which is to strengthen communities by promoting early literacy learning in children ages birth to 5.
Caden & Maya
Caden and Maya love to read together! Their mother Alicia appreciates the impact that the books provided by Ferst Readers have made on her children's language development and reading ability.
By carrying out this mission, Ferst Readers helps children improve their literacy skills, which in turn increases their chances of graduating from high school and having a good quality of life.
Ferst Readers partners with Piedmont Columbus Regional's Women and Children Services Department, and with programs that serve the low-income population, such as WIC and Head Start, to register children to receive books delivered by mail to their home each month.
During Ferst Readers first year of operation in 2012, more than 1,000 newborns were registered to receive books delivered to their home by mail.
United Way of the Chattahoochee Valley knows what it means to collaborate. We partner with local agencies, companies, organizations and schools so that we can make the greatest impact. Change Doesn't Happen Alone. #UWCHANGE