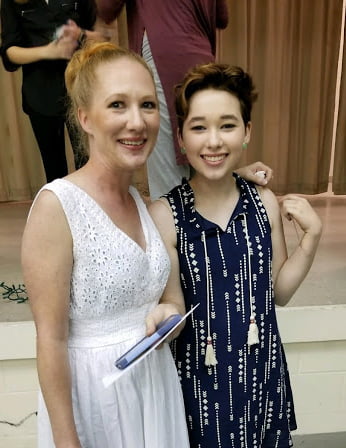 Growing up, both of Catherine's parents used drugs, and her mother died from drug abuse. She spent a lot of time with her grandmother as a child. As an adult, Catherine was struggling with drug abuse, depression, and family issues when she was referred to United Way partner agency SafeHouse Ministries. She was estranged from her family, and her father would not speak to her or let her see her two daughters, ages 13 and 2.
The agency placed Catherine in one of their United Way funded programs that provides shelter for women trying to get back on their feet. The program introduced her to God, helped with recovery, and helped with her find a job.
After staying at the shelter for a little over a year, Catherine moved into her own place, works the same job she found through the shelter, spends time with her father and her kids, and remains clean and sober with no desire to use drugs. She now has a relationship with her father, daughters, and step mother, and visits them weekly. She pays her bills and contributes financially to raising her daughters. Her father has temporary custody, but she hopes to become financially stable enough to get custody of her daughters and to further her education.
After her time in the shelter, Catherine says that she "looks back and thanks God, and looks forward and trusts God."
Help Women Like Catherine By Giving To United Way.