Carmen's story begins in sixth grade, when she suffered a traumatic experience that left her feeling hurt and stripped of her self-esteem. Carmen felt that no one cared, so she quit caring and started to rebel.
In eighth grade, she began smoking cigarettes and marijuana. She skipped school and lied to her parents. When ran out of weed, she would steal pain pills.
By tenth grade, Carmen was out of control. She was placed at TEARS (Teens Empowerment and Awareness with Resolutions) after attending juvenile drug court.
At TEARS, Ms. Angelia gave Carmen the tough love she needed to get her life back on track. Ms. Angelia had faith in her, and Carmen felt comfortable talking to her. She felt she could cry in front of Ms. Angelia, be very blunt about how she felt, and never feel as if she was being judged.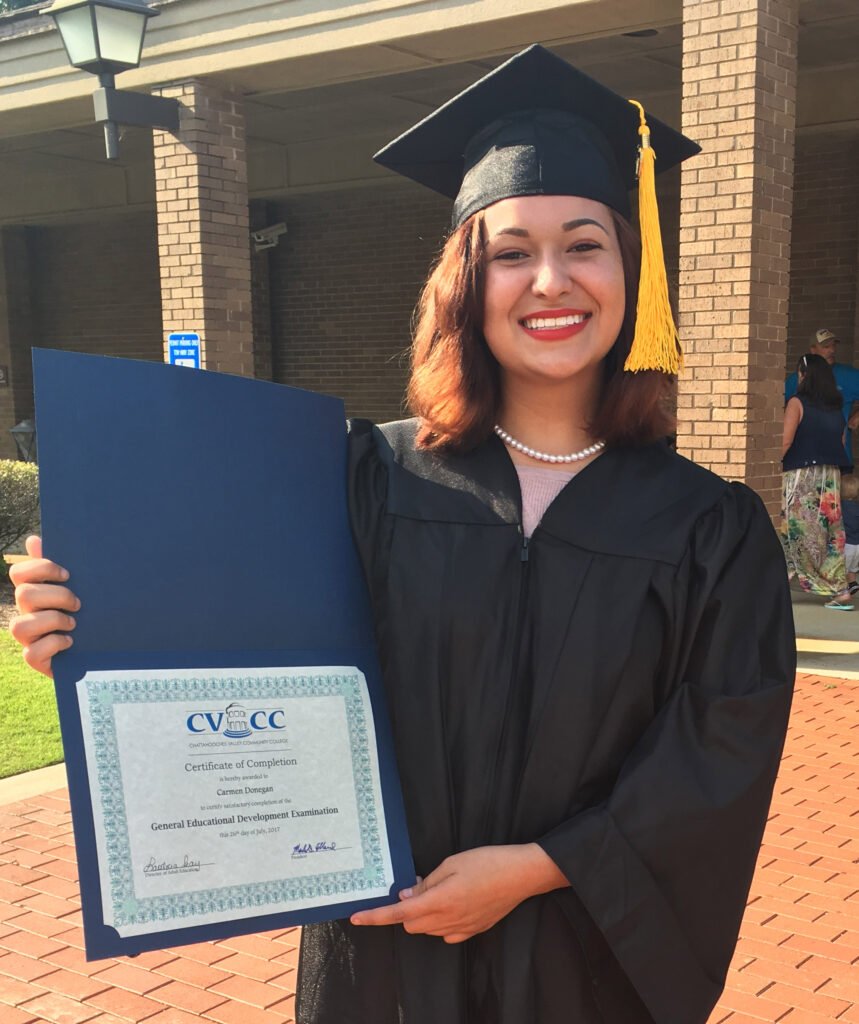 "TEARS not only listened to me, they also taught me to take responsibility for my actions. They helped me find ways to handle my triggers and they are still helping me fight my addiction. They are always by my side and I love each and every one of them. They showed me the value of life and helped me to make my life better. I'm truly thankful for TEARS. Without them, I'm not sure where I'd be right now." – Carmen
With the help of TEARS, Carmen worked her way through the court's requirements and also got her GED! She now shares her story with kids hoping to make an impact on their future.
We all have a
DIFFERENT STORY
, but we are a part of
1
COMMUNITY
!
Help Teens Like Carmen Succeed By Giving To United Way!