Community Investment
With your help, we support
p

eople facing life's biggest challenges.

We invest in local programs providing the most needed services. By partnering with local organizations and volunteers, we provide everyone in our community with the building blocks for a quality life.
How It Works
Leaders Become Volunteers
First, leaders in the Chattahoochee Valley partner with us to become community investment volunteers.
Review, Meet, & Fund
Then, these dedicated volunteers review, meet, and choose the organizations that will receive funding each year.
Ensuring Success
This unique, community-led process ensures that campaign funds are only given to organizations that address the growing needs of the people we serve.
Our Impact
$7,284,279
Raised in 2020
621
Loyal Contributors (20+ Years)
Kevin Cobb
Volunteer: Pratt & Whitney
Brookie Tate
Leadership Circle Donor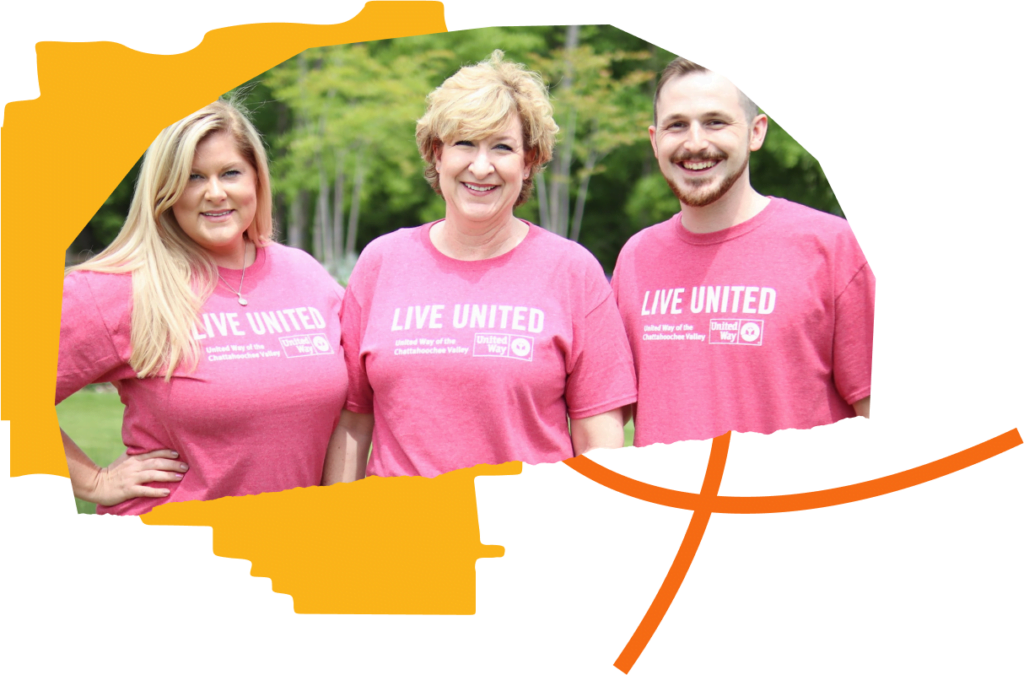 Explore our work
United Against Racism
Fostering dignity, freedom, and fundamental human rights.
Chatt With Us
Local stories told from a personal perspective.
Community Well-Being
We build opportunities for everyone in the Chattahoochee Valley to prosper.