Read United
Empower Students To Reach Their Goals

Read United matches community and corporate volunteers with third graders to help them get on track with grade-level literacy.
Read United pairs community and corporate volunteers like you with third graders at Mount Olive Intermediate School in Fort Mitchell, Alabama.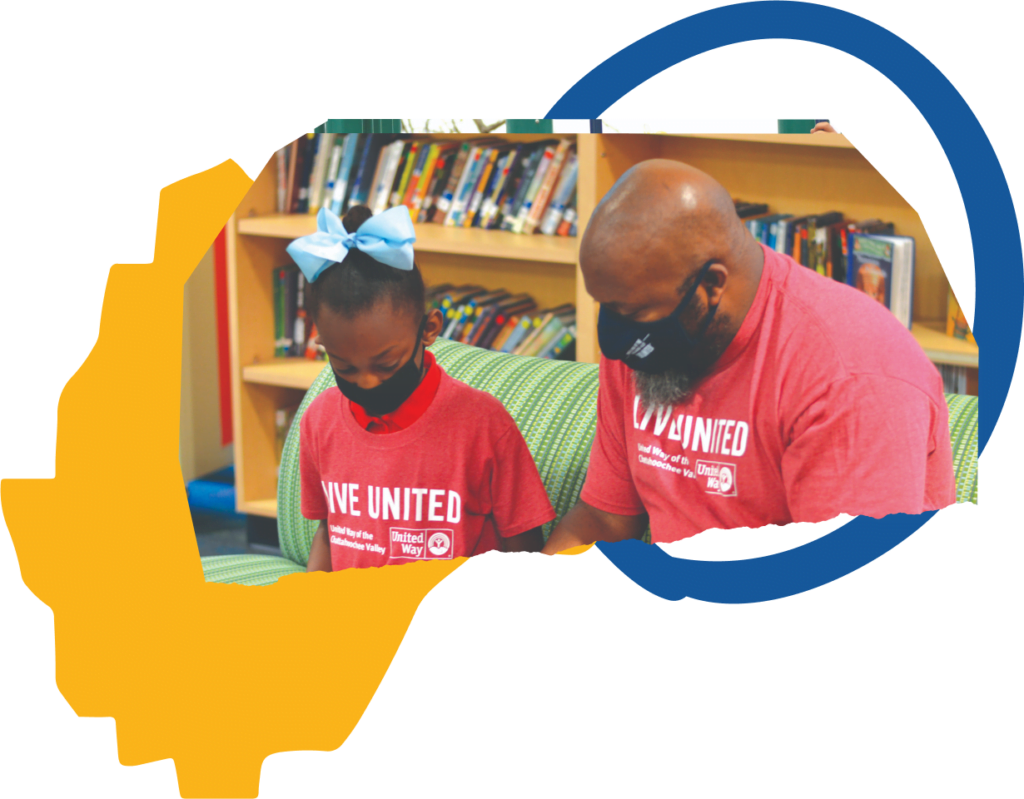 children who are not reading proficiently in third grade do not graduate from high school on time, a rate 4 times greater than proficient readers.
The third grade is a critical time in a child's development as they transition from learning to read to reading to learn.
These skills are crucial for students' success. Reading difficulties are directly linked to health and behavioral problems, teen pregnancy, and school dropout rates.
Are You Passionate About Helping Children?
Reading Buddies commit one hour per week to their students
Other Ways to Make a Difference
Community Schools United
Give every student a path to success in school and beyond.
Stuff The Bus
Help us gather supplies for our annual back-to-school initiative.
Volunteer
Lend your time and talents to local programs and projects.