ELU – The Next Generation's Trailblazers
Emerging Leaders United Scholarship
Thank you for your interest in our Emerging Leaders United Scholarship. ELU is a group of United Way donors under 40 who are committed to cultivating the next generation of leaders within the Chattahoochee Valley. We are looking for our future generation of Emerging Leaders! This scholarship is open to eligible to graduating high school seniors of United Way of the Chattahoochee Valley's 10 County service area: Chattahoochee, Clay, Harris, Marion, Muscogee, Quitman, Russell (AL), Stewart, Taylor, Talbot. This scholarship can be used for college, trade school, or a certification program.
Applications are due by March 31, 2023.
The maximum amount awarded by this scholarship will be $2,500 per individual to be utilized for tuition and fees, paid directly to the school, and to be used within six months of the awarded scholarship. Scholarship awards will not exceed the amount needed for any certification program. The awards will be based on current and future dollars available.
How to apply:
Complete the ELU Scholarship Application
Include a short essay on how this scholarship can help you become an Emerging Leader
Include a minimum of one Letter of Recommendation from school administration or faculty or other professional relationship (non-family or friend relationship)
Submit most recent academic history via transcript
Submit complete applications by March 31, 2023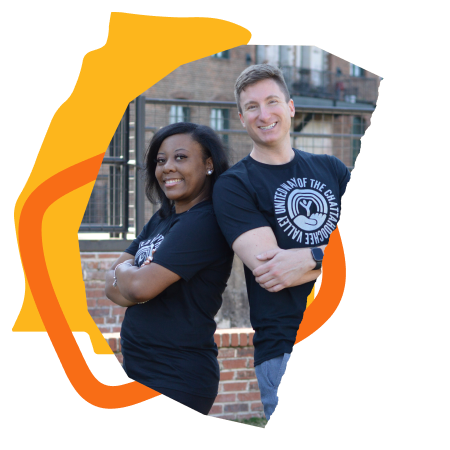 Please note:
Only Class of 2023 High School Graduates are eligible. Must be a high school student of Georgia or Alabama in one of the following counties: Chattahoochee, Clay, Harris, Marion, Muscogee, Quitman, Russell (AL), Stewart, Taylor, Talbot.
If chosen as a final applicant, you will be notified and an interview with the ELU Scholarship Committee will be scheduled. Please plan to meet with the Committee for at least on hour on the day of scheduled interview.
Scholarship will be paid out directly to institution awardee will be attending.
If awarded scholarship, applicant signature serves as permission for United Way of the Chattahoochee Valley to use photographs or video of individual in official United Way printed materials, video presentations, public meetings, website, or media releases without further compensation or notification. Please note ELU and United Way will be sensitive to privacy issues resulting from Partner Agency program participation.
Awardee will be invited to attend ELU's The Great Chatt in November of 2023 to talk about their benefit from this scholarship.
All information submitted on the application will be treated as confidential.
United Way of the Chattahoochee Valley does not discriminate on the basis of race, national or ethnic origin, gender, religion or sexual orientation in the administration of its scholarships.
---
ELU Scholarship 2023
Thank you for your interest in the Emerging Leaders Scholarship. Unfortunately, we are no longer accepting applications.